Playing a new type of game, with CryptoZoo
Ning Network Spotlight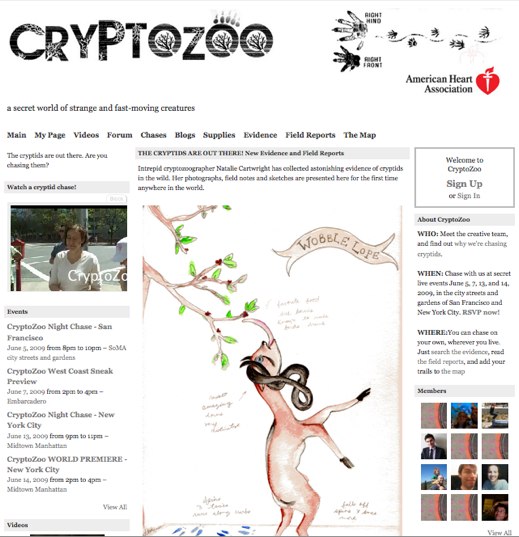 The CryptoZoo social network is the latest offering from Jane McGonigal, one of Fast Company's 100 most creative people in business and the woman behind the Top Secret Dance Off social network. McGonigal is an expert at creating games that mix alternative reality and social networking; CrytoZoo is no exception.
The goal of this social network, a collaboration between the American Heart Association and McGonigal, is to help invent "the future of physical activity, [it's] about making play and gaming a bigger part of how we take care of ourselves… Games — especially when they get you moving in the real world — can be good for you, and the more we play together, the better."
CryptoZoo uses the Events section to organize Chases, which will be occurring all over the country in the next month. On each Chase, groups will face off and search for Cryptids (mystical animals pictured here). After each chase, members are encouraged to submit evidence in the Photos section of what they've found. The goal of each chase, beyond tracking cryptids, is to get members up and moving. To see what a chase looks like, check out this video.