Share content with members of your social network
Ning's Tips and Tricks
As a Network Creator, you are bound to come across content you want to share with your members. While you can always send a quick broadcast message out to your members, if you are looking to alert your social network's membership to a specific piece of content — a funny video, passionate forum discussion or though-provoking blog post —  take a closer look at the Share feature.
All members can share content with their friends, but as the Network Creator, you can go a step further and share a piece of content with all of your members. Not only will your members receive an email notification about your video, photo, discussion or blog post, but the notification will be an HTML email with formatting themed to match your social network. This is a simple and effective way to highlight exclusive and interesting content that's posted on your social network.
When you find or post a piece of content you want all your members to check out, click the "share" link beneath the content. Once a window pops up, you'll see a "more options" link; click this, and you'll be taken to a page where you can choose to share your content and send a message to all of your members.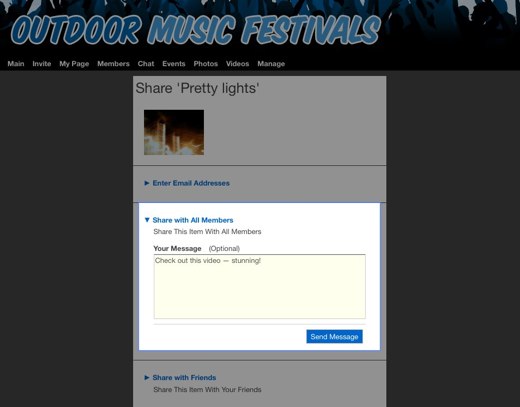 Your members will receive the Share email in their inbox, complete with a link to your content (in this case, a video), social network information and your custom message.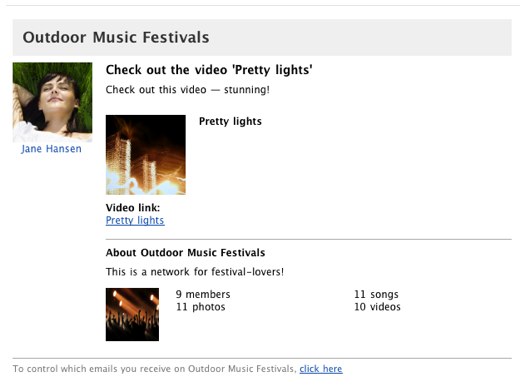 Broadcast messages are a great resource when you want to send a simple text announcement to your social network's membership, but when you want to point them to fantastic content that's been posted, take advantage of the "Share with All Members" feature.