Share, enjoy, and discuss architecture at MyarchN
Ning Network Spotlight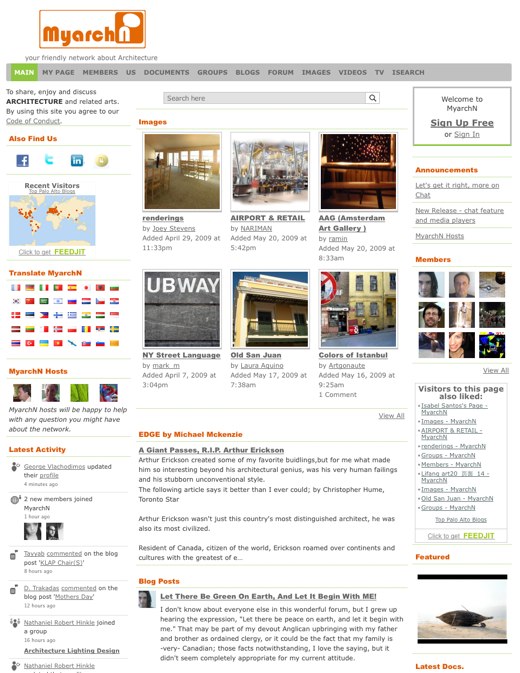 MyarchN connects people across the world around their mutual love of architecture. Members of this social network organize into Groups based on their specific interests, like sustainable architecture, lighting design, and digital design.
Members also use their blogs on MyarchN to talk about who inspires them, share news in the area of green architecture, and ask for career advice.
MyarchN has 17,000 photos and nearly 500 videos to date. Members have added photos of inspiring architecture from San Miguel, Mexico to Cappadocia, Turkey to Siena, Italy to Pretoria, South Africa. Photo albums present especially beautiful images, like this album of New York street language.