Share your art at SabetTV
Ning Network Spotlight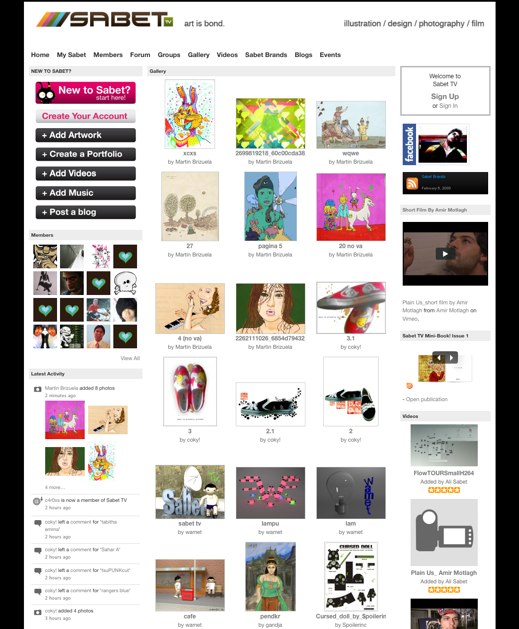 SabetTV is the social network for illustration/design/photography/film created by designer Ali Sabet.  Sabet has contributed several of his own art pieces including photos and videos to SabetTV. Throughout the social network, he encourages members to upload their art and use SabetTV as a portfolio.
Sabet has replaced the default profile photo of members with a heart icon to better match his social network's design. He's also made great use of text boxes on the main page, adding in a "New to Sabet?" section for new members to guide them through the first things they should do on SabetTV. He's also integrated a "Friends of SabetTV" section to promote other sites he respects, including Monday Art Day, another social network on Ning.
Right now, Sabet is running a contest for members to win designer plush Dreamlets. He's awarding 6 Dreamlets per month to members who contribute the most art and have the highest ratings.