Creating community, and a Climate for Change
Ning Network Spotlight
Your Ning Network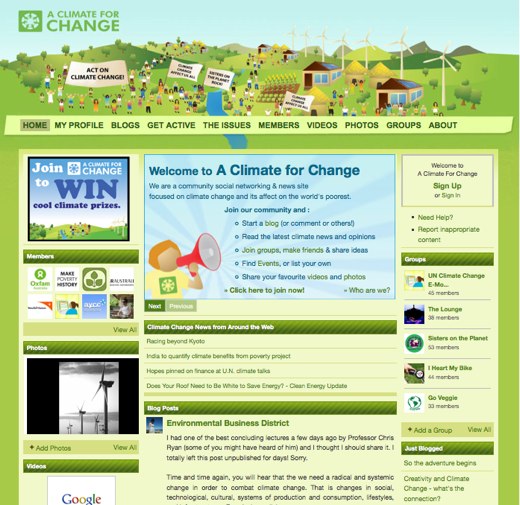 A Climate for Change is a social network built by Oxfam Australia for Australians committed to helping fight climate change both in Australia and around the globe. Members are encouraged to get active on the social network by writing blog posts about climate related issues to share with other members. Current topics being discussed include emissions trading and renewable energy.
A Climate for Change encourages members to be active beyond the social network. Using the Tab Manager, this social network has added Pages that detail several  ways members for members to combat global warming. On the Get Active page, there are links to resources like Be Counted (how to demand change) and Reduce your Carbon Footprint.
By combining these pages with the standard features, like Events and Groups, A Climate for Change has provided new ways for members to engage with climate change issues. You can add pages with your social network's Tab Manager.