Find The One in New Zealand, courtesy of The Matchmaking Flight
Ning Network Spotlight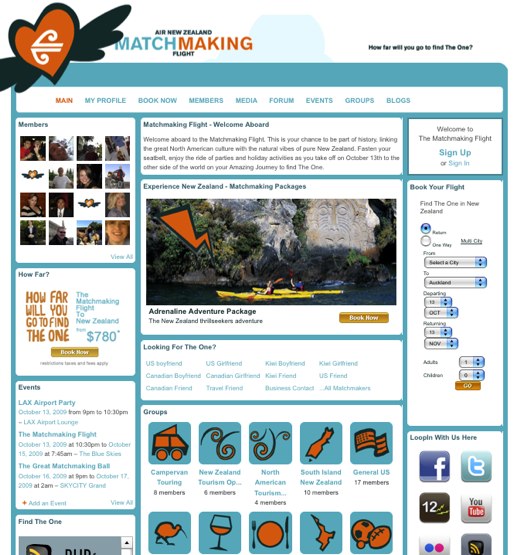 "How far will you go to find The One?" is the questions asked on The Matchmaking Flight, a social network based around the idea that true live is waiting, in New Zealand.
Members on the social network are taking the long journey to Auckland on October 13 on an Air New Zealand matchmaking flight. The events section includes not only the flight, but a kick-off party at LAX before the flight takes off and a matchmaking ball. At the ball, American visitors can connect in person with the kiwis they've been meeting online.
For interested parties, the Network Creator has made it simple to book a trip aboard the matchmaking flight using the Tab Manager and Pages features with a tab for booking a trip on the Matchmaking Flight. In addition to including flight details, the Book Now page also has information on other packages and adventures available in New Zealand.