GardenersIndex.com: The Interactive Gardening Center
Ning Network Spotlight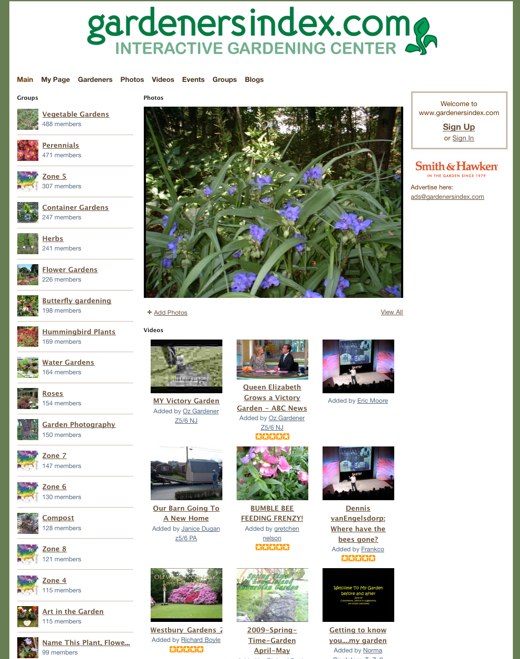 GardenersIndex.com is the social network for gardeners across the US. Members share photos from their gardens, from close-up shots of a lily in bloom to rows of azalea bushes to insects, birds and pets enjoying their gardens.
A lot of the action on GardenersIndex.com takes place in the Groups. There are places for members to discuss specific types of plants they like to grow, like vegetables or perennials, and various types of gardening, like container gardens, water gardens, and woodland gardening. In the Butterfly Gardening group, members discuss the best plants to attract butterflies and how to raise caterpillars.
Members also organize by climate zones, a common gardening measure which provides a guide to which plants will grow where you live. There are popular groups for each of the 11 climate zones represented by in the US, but the Zone 5 group, with over 300 members, is by far the most active.