Get Social Columbia
Ning Network Spotlight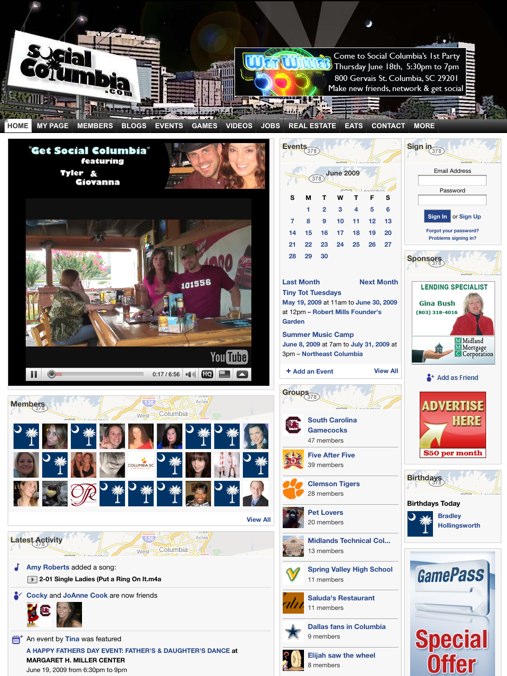 SocialColumbia is the new social home for residents in Columbia, South Carolina.  Events are central to the social network, and they're displaying them prominently on the main page. An "Eats" tab, created using the Notes feature, showcases menus from local restaurants and encourages restaurants to submit their own menus for display here. They've also added an RSS feed from the local newspaper, The State, to keep members informed about what's going on in their neighborhood.
Every week, hosts Tyler and Giovanna add to their video series "Get Social Columbia" updating members on the cool new things to do around town. They do a great job of encouraging members to upload content by using the Tab Manager to add a drop down under "My Page" with direct links to add music, photos and videos.
They're hosting their first party tonight so if you're in the Columbia, South Carolina area swing by their social network to learn more about the event.