Head out on an adventure with Travel Sisters
Ning Network Spotlight
Your Ning Network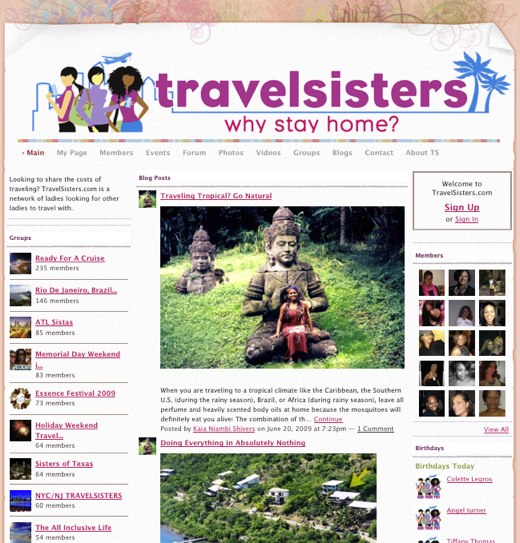 "Why stay home?" is the motto of Travel Sisters, a social network for ladies who love to travel. The members of this social network use it to find women to connect and explore with.
Members of Travel Sisters use the Groups feature to connect with each other around the places they want to travel to. Some members want to take a cruise, while others want to journey to New England or Rio De Janeiro.
On the forum, members get advice from other members on destinations near and far. From seeking out the best spas to searching for hot hotels in South Beach, members are busy comparing travel experiences and making new plans to hit the road.