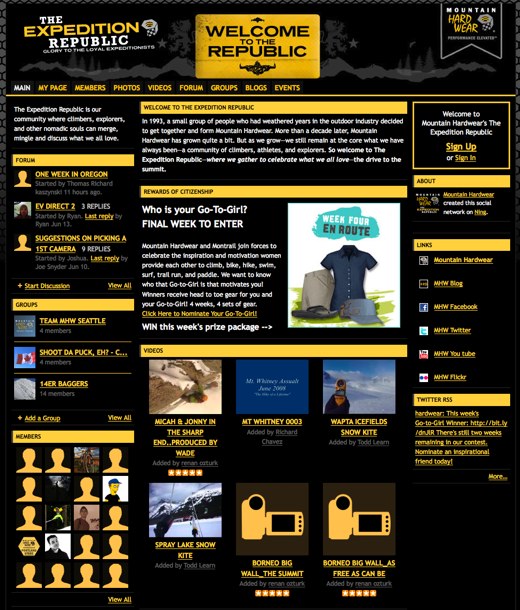 Outdoor gear provider Mountain Hardware is the company behind Expedition Republic, a "community where climbers, explorers, and other nomadic souls can merge, mingle and discuss what we all love."
To get a sense of the type of outdoor adventures the members of Expedition Republic are having, check out the videos section. In one featured video, you can see the challenges a group of climbers face in scaling an icy cliff. In another video, you can journey along with a base jump down a steep mountain.
As Mountain Hardware is already an established brand, their social network integrates really well with their main website. With a similar header and identical backgrounds, the two have similar appearances. Expedition Republic also has a contest advertised on it that leads members back to the main website.
No related posts.