Living online at Livsnettet
Ning Network Spotlight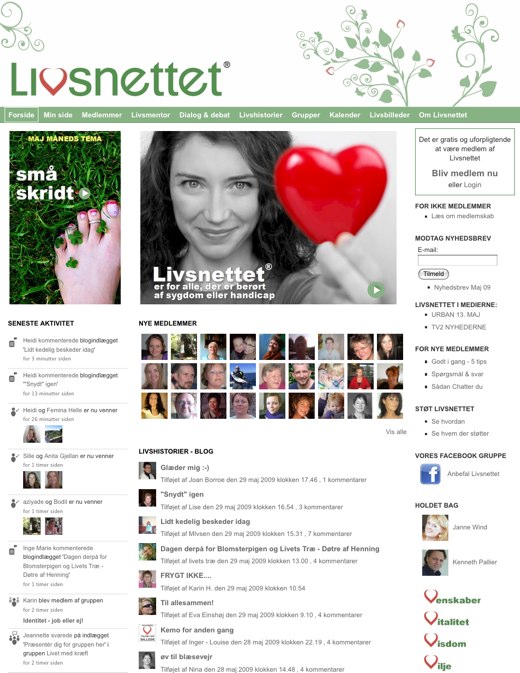 Livsnettet is a Denmark-based social network for anyone touched by an illness or disability in their life. Groups play a major role at Livsnettet, giving members an easy way to connect about specific challenges like diabetes and depression.
What all these diverse issues have in common is the value of a supportive environment. That's the exact role of Livsnettet, where members can engage in dialogue and debate, as well as participate in charity events.
A great social network built around health and well-being will provide a rich set of resources and information. Livsnettet does just this, using a text box to provide "nyttige" (useful) links on the main page and creating a custom "Om Livsnettet" (About) tab containing FAQs, Press, and bios of the Livsnettet team.