Preserving the history of Route 66
Ning Network Spotlight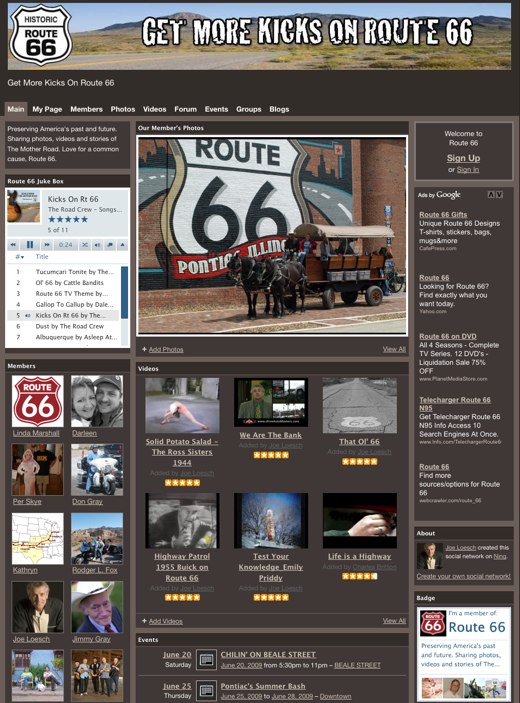 Members of Route 66 are getting together around their love for The Mother Road: Route 66. Stretching across much of the United States, Route 66 has long been a favorite for road trips. And at this social network, people are capturing their memories with powerful images and videos.
On his blog, Josh F. documents his travels along Route 66. He and other members share their unique findings in the Route 66 Collector and Archivist Club, which is a perfect way to make use of Groups.
Events are taking place all along Route 66, from a Summer Bash in Pontiac, IL to a block party in Kingman, Arizona. And for the adventerous, a cruise is scheduled this September that runs all the way from Chicago to California.