Quilt with Us
Ning Network Spotlight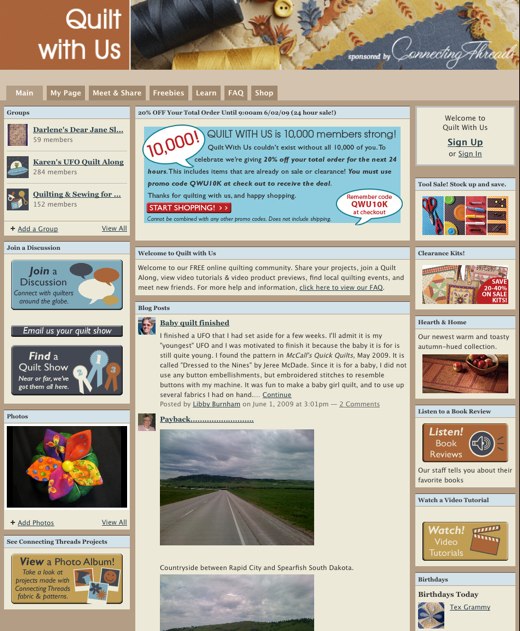 Quilt with Us is a social network for people who are passionate about quilting. The 6 month old social network added their 10,000th member this morning and to celebrate they're giving away a 20% discount to their online store, Connecting Threads until 9am tomorrow.
Members are using groups to collaborate on quilting for babies, to finally complete those unfinished projects, and to share where they sew. New quilters can learn the basics with a series of videos they've embedded from YouTube.
Quilt with Us is using the Events feature to let people know about upcoming quilt shows and this Friday alone there are 11 quilt shows going on in different parts of the world, including the 36th Annual Quilters Unlimited Quilt Show in Virginia and the 2009 Festival of Quilts in Alabama. Quilt with Us also asks members to submit upcoming quilt shows that they want to share with the social network.