Sew What's New showcases the best content
Ning Network Spotlight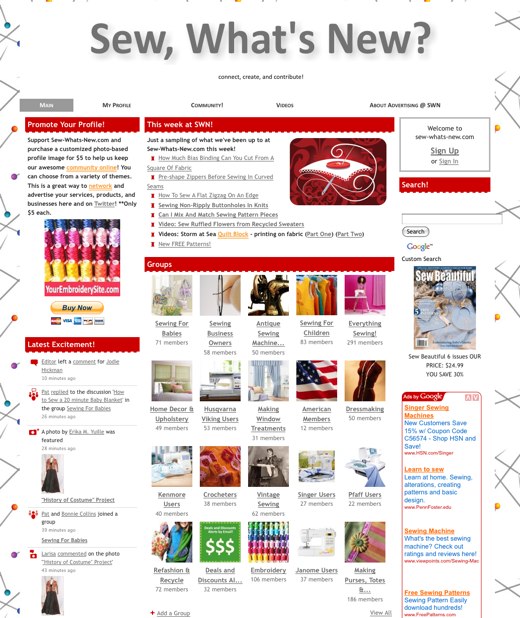 Sew What's New is a social network where members share a love of sewing. In the discussion forum on Sew What's New, members ask for advice and share more about their projects. Past sewing projects are showcased on the social network as well, from outfits for toddlers to amazingly detailed quilts to prom dresses.
Sew What's New puts a new spin on the welcome text box we often talk about. Rather than listing things new members can do when they visit the social network, Sew What's New has culled the best blog posts and videos that members have added in the past week. These posts are then highlighted in a text box at the top of the middle column on the main page of Sew What's New.
This is a great way to showcase the best content on the social network, and the "This week at SWN" text box is like an online magazine of the best tips and tricks from Sew What's New members. This week, members are swapping tips and tricks about sewing a flat zigzag on an edge, pre-shaping zippers before sewing in curved seams, and sewing ruffled flowers from recycled sweaters.