Socialize with wine lovers at winecliQ
Ning Network Spotlight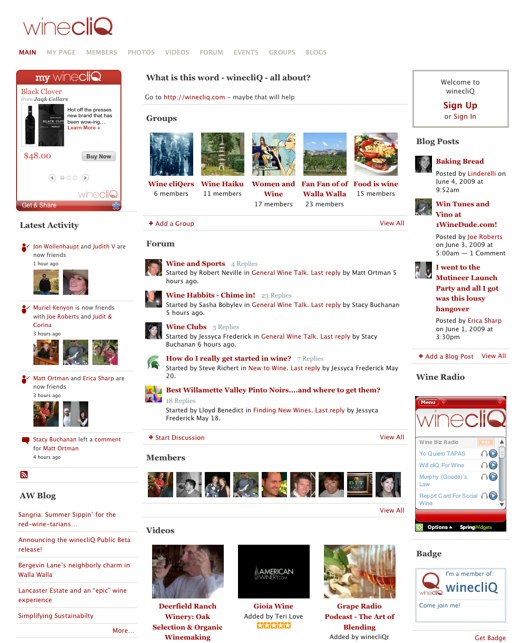 WinecliQ is a social network for wine-lovers to meet each other and share wine recommendations. It's all about being social, and to reinforce this, they've mapped their social network to their subdomain: http://social.winecliq.com.
Members engage each other in the groups and the discussion forum. On one discussion thread in their forum, members share their wine habits, including their fall-back wines and which producing regions they like best. On another they compare the pros and cons of wine clubs and mixing wine with sports. Member Robert asks "I love wine. I drink wine. I love sports. I play sports. I have never mixed wine and sports. Who has, why and how'd it go?"
WinecliQ has taken advantage of text boxes to embed widgets including recommendations of a few wines with the option to buy them. They've also added a widget featuring audio segments related to wine.