The Interactive Grilling Center
Ning Network Spotlight
Your Ning Network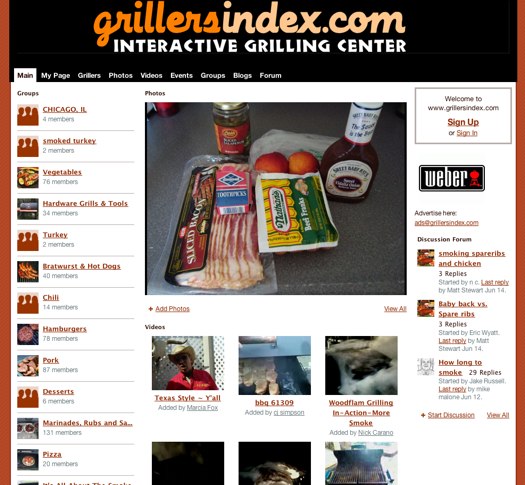 Today marks the first day of summer and Father's Day: two great excuses to barbecue. Grillers Index is a social network for people who love to grill, and it provides tons of tips and tricks for both newbies and experienced grillers.
On the blog, members share their best BBQ sauces to dress meats during grilling and ask for ideas on grilling specific foods like portobello mushrooms. The videos section has several great resources to take members through the step-by-step of grilling different meats including a low and slow pulled pork and babyback ribs.
Members have congregated in different groups around their states like North Carolina, Tennessee and Pennsylvania, and things they love to grill: beef brisket, ribs, chicken, and hamburgers. One of the most active groups, It's all about the smoke, presents several tips on making good smoked meat and uses the comments for discussion.