Traveling along with Friends of Rent
Ning Network Spotlight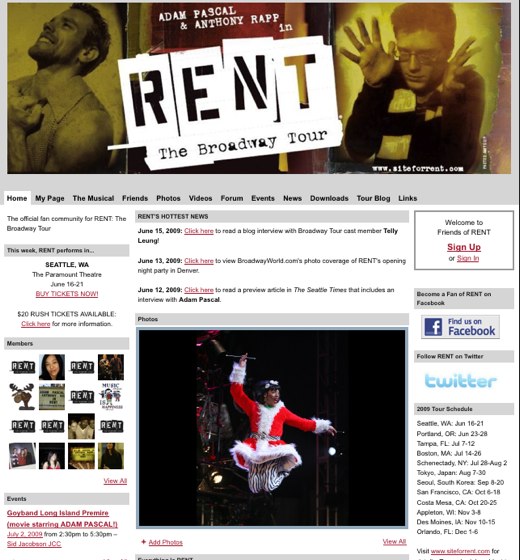 The rock opera Rent, based on La bohème, has transfixed audiences since it debuted in 1996. Friends of Rent is a social network for fans of the show, which is currently touring around the country.
With Rent performances at the heart of the social network, upcoming shows are highlighted in a text box on the main page.  Whenever the touring cast moves on to a new city, the content in the text box is updated. This week the musical is in Seattle; next week it's in Portland.
While every social network has customizable media players and badges, Friends of Rent offers additional ways that members can get the word out about their social network. Using the Tab Manager they've added a Downloads page that contains IM avatars, wallpapers and screen-savers that members can download.