United Virginia, creating solutions
Ning Network Spotlight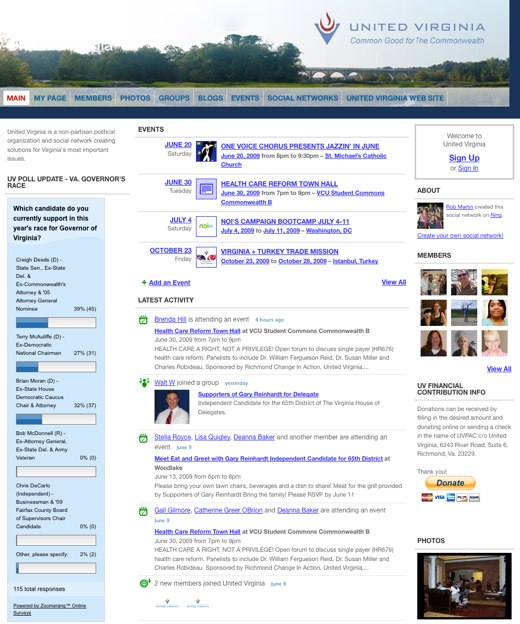 United Virginia is a non-partisan political organization where members are creating solutions for Virginia's most important issues.
United Virginia takes advantage of the versatility of text boxes. With a survey widget embed, United Virginia is taking a straw poll of who members support for this year's gubernatorial race. And a PayPal donate widget on the right side of the main page gives UV the financial support it needs to operate.
With the Latest Activity feed placed front and center, it's easy to see what's on members' minds. Right now it's health care, and a Health Care Reform Town Hall is taking place on June 30.