Bloggers tackling climate change: Th!nk About It
Ning Network Spotlight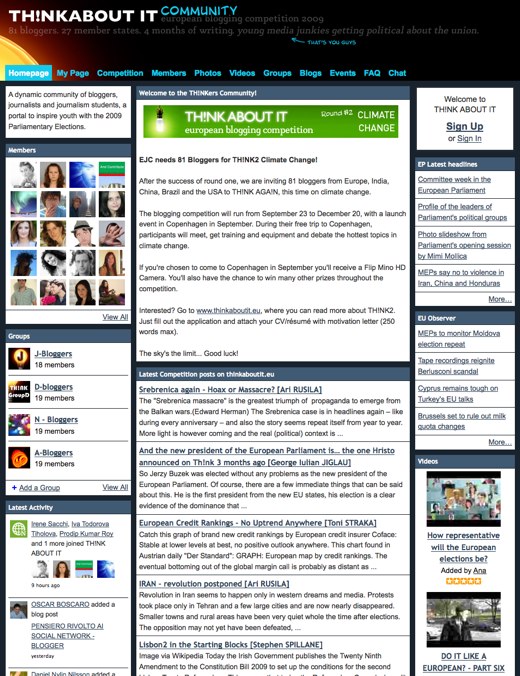 Th!nk About It is a Ning Network for young media junkies who like to get political. When it first launched, Th!nk About It ran a blogging competition around the Parliament Elections of 2009. Now it's time to Th!nk Aga!n — about climate change.
81 bloggers from Europe, India, China, Brazil and the USA are participating, and members like Hemant Anant Jain are already getting active and writing great posts on the blog. Th!nk About It has added a tab providing Contest FAQs, and members can add comments with their questions.
Let's start create a blog with Ning.