Cindy Crawford on My Best Birth
Ning Network Spotlight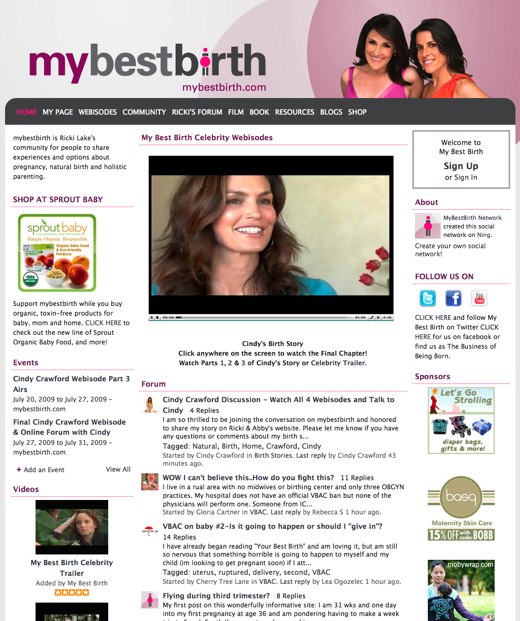 When My Best Birth launched in May, it was described as a place for expecting parents to plan their perfect births. It's more than that, however; it's also a place were those who have had natural births can share their stories — including supermodel Cindy Crawford.
Created by actress Ricki Lake and filmmaker Abby Epstein, My Best Birth knows that offering exclusive content is a great way to drive membership and activity on a social network. Crawford's contribution is a four-part webisode series detailing why she chose to have a natural birth, and what that process was like. The four videos on My Best Birth offer an intimate look at her decision-making process around planning her child's birth.
After members of My Best Birth have watched Crawford's story, they are invited to discuss the webisodes with her (all this week!) in the social network's forum section.