Enjoy life on two wheels with Cycle Social
Ning Network Spotlight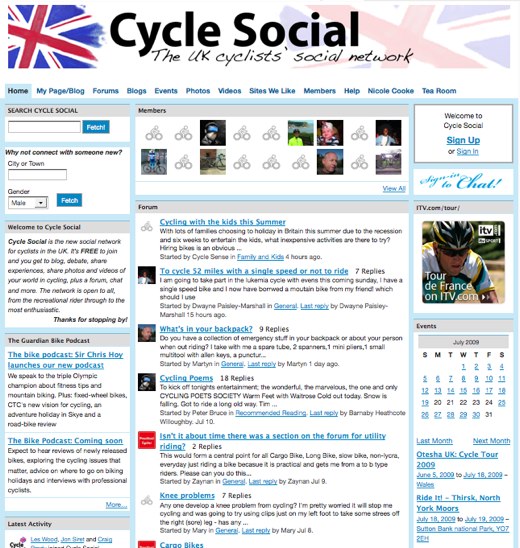 Cycle Social is a social network based in the United Kingdom for cyclists of all types and skill levels. With the 2009 Tour de France in full swing, there's no time like the present to give your clunky two-wheeler a second chance.
On Cycle Social's active forum, members know they can find advice, support and expert information. In this forum discussion, members are talking about what they keep in their backpacks; some keep more than a patch kit and water, while others keep it simple and light. In a different post, the discussion is all about tips and advice for cycling with children.
For members who don't want to ride solo, there's a full calendar of biking events featured on the main page. The events listed range from triathlons to urban adventures.