For wizards and humans alike, MuggleSpace
Ning Network Spotlight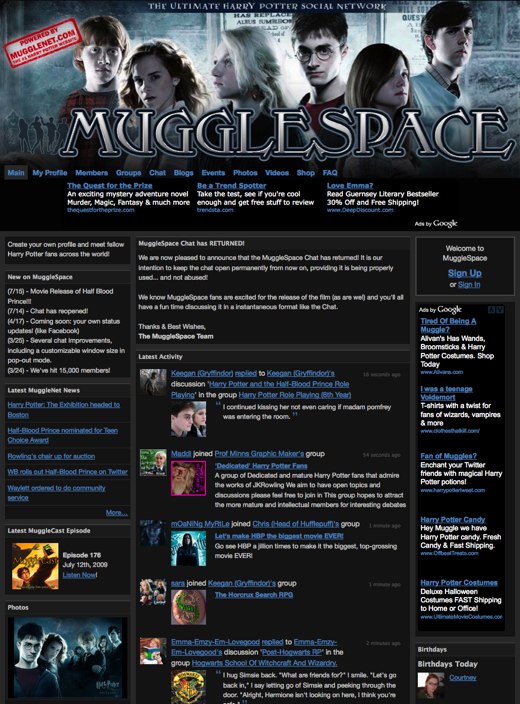 Harry Potter and the Half Blood Prince is the newest movie in the Harry Potter franchise, but longtime fans have been congregating on the MuggleSpace social network for more than six months. When last we wrote about this social network, in Dec. 2008, it had almost 6,000 members. Today, MuggleSpace boasts more than 20,000 muggle members.
This social network is more than a place for members to debate the finer plot points from the books, or the acting of the young movie stars. Members are also organizing and attending events, like Wrock the Boat (a Harry-themed cruise) and discussing the opening of the new Harry Potter theme park.
With more than 2,000 blog posts, the MuggleSpace blogs are a great way to find out about what's going on in the Harry Potter universe. Topics range from how to cast Harry Potter spells using Twitter to one member's belief that Harry and Hermione belong together. For new and old fans alike, MuggleSpace is a place to celebrate all things Harry and Hogwarts related.