Getting down to it with the Conservative Underground
Ning Network Spotlight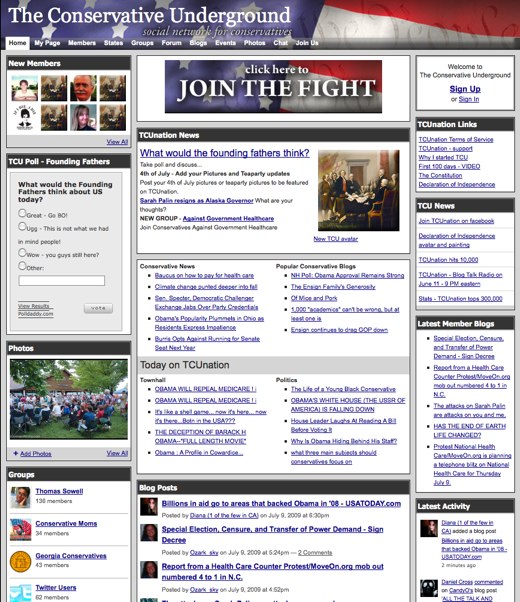 The next major election isn't for more than a year, but that isn't stopping the members of The Conservative Underground (TCU) from participating in their social network. With a large "click here to join the fight" sign up link in the middle of the page, it's clear that this social network is all about gearing up and organizing for the next big race.
Using a Note, The Conservative Underground has made it easy for members to find their state groups. From Alabama to Wyoming, there's a state-level group that members can join to help connect, brainstorm and strategize.
To help promote and spread the word about The Conservative Underground, this social network has integrated with Twitter. In addition to featuring a Twitter group, there's an RSS feed of all tweets related to the TCU movement.