Go big (and hike far) with GoSmokies
Ning Network Spotlight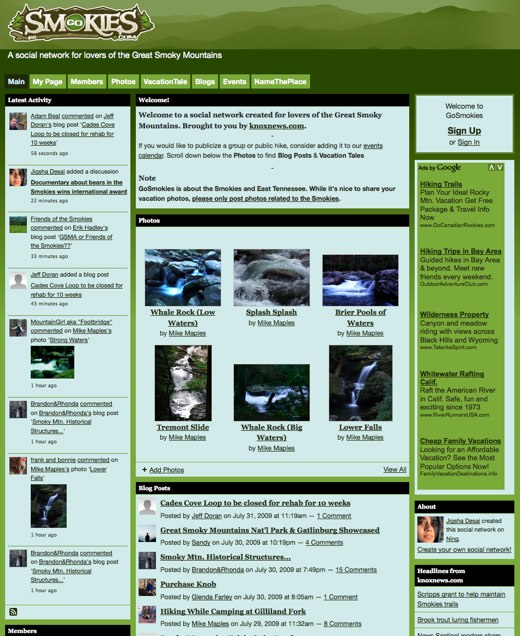 With the hot summer months, it's natural to look to the great outdoors for fun and adventure. GoSmokies is a social network for lovers of Tennessee and the Great Smoky Mountains.
As part of their community guidelines, GoSmokies asks its members to only post photos relating to the Smoky Mountains. The result is a fantastic groups of images that showcase the beauty of the region. For every outstanding image of a sunset, there's an equally beautiful one of a sunrise. Other photos of nature, like these images of waterfalls and wildlife, are similarly inspiring.
If you want to keep your social network's photos focused on a single topic, like GoSmokies has done, you can create community guidelines, or turn on photo moderation. Photo moderation allows you and your moderators to view photos before they are published and choose — if they don't meet your social network's guidelines — not to publish them. This allows you to have a cohesive, topical photo section, just like GoSmokies.