Hit the art scene at My Staten Island Life
Ning Network Spotlight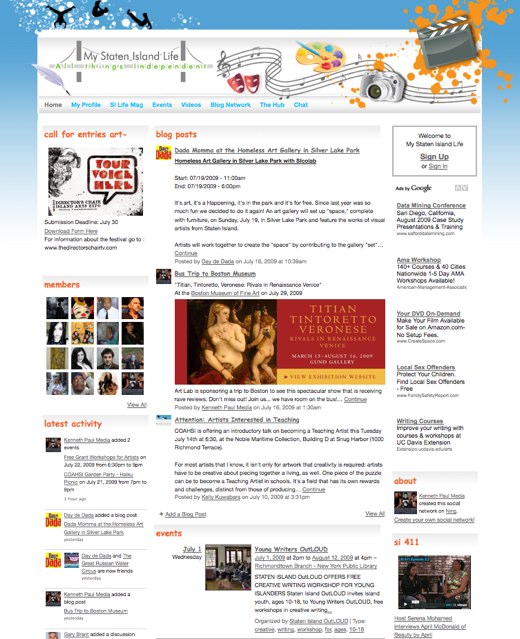 My Staten Island Life is a social network for all things independent. With a strong focus on the arts, My SI Life keeps members up-to-date with the latest on film, photography, music, dance and more.
This weekend, the Homeless Art Gallery will put on an installation created from trashed and abandoned items. It will be located at the intersection of Victory Boulevard and Forest Avenue in Silver Lake Park, and is sure to to attract the eyes of locals.
But My Staten Island Life isn't limited to the 5 boroughs. This blog post announces a bus trip to Boston to see the "Rivals in Renaissance Venice" exhibition at the Gund Gallery.