It's all about 3d on SolidWorks Geeks
Ning Network Spotlight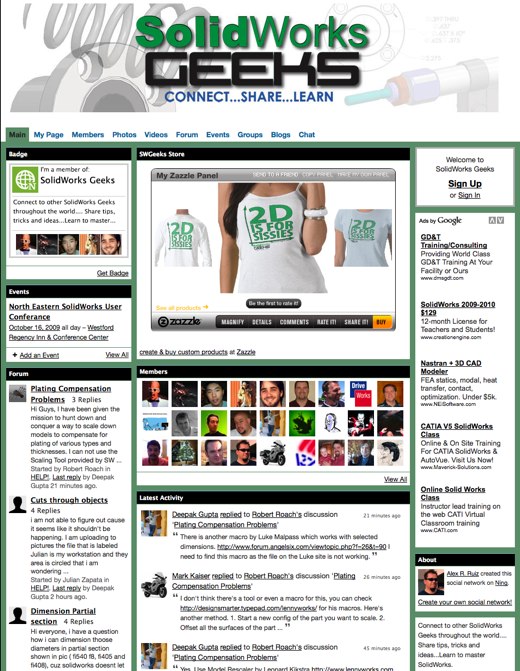 SolidWorks is a popular software used by those who need to model 3D designs. The social network for fans and users of this software program is SolidWorks Geeks.
Using a text box, this social networks embedded a widget for their Zazzle store in to the top of the Main page. This is a simple way to monetize your social network, while promoting it at the same time with branded gear.
The forum is one of the most active areas on SolidWorks Geeks. The hundreds of members reply to calls for help with suggestions and ideas.