It's all in the family at Genealogy Wise
Ning Network Spotlight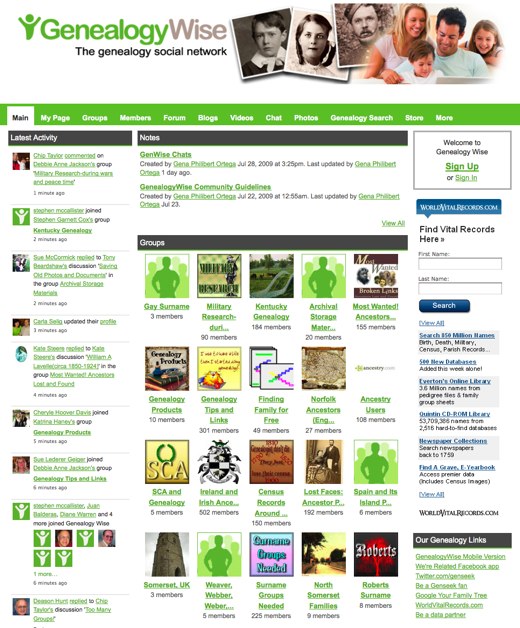 Family history is a fascinating thing. People interested in researching and discovering their family's history are joining Genealogy Wise, a social network created by World Vital Records.
The 10,000 members of Genealogy Wise are extremely active in the social network's 2,000 plus Groups.  One of the main ways Groups are used is to give people with the same surname a way to connect with each other. If your last name is Poe, Pollack, Johnston or Rea, there's a group for you! Another group helps members learn how to date photos they have of their ancestors and even possibly get help in identifying people in the images.
Those who want to extend their search outside of the Genealogy Wise social network, can click on the Genealogy Search tab. This tab links to a Page in which a World Vital Records search form has been embedded, allowing members to look for family members without ever leaving the social network.