Local discussions at Crotonspace
Ning Network Spotlight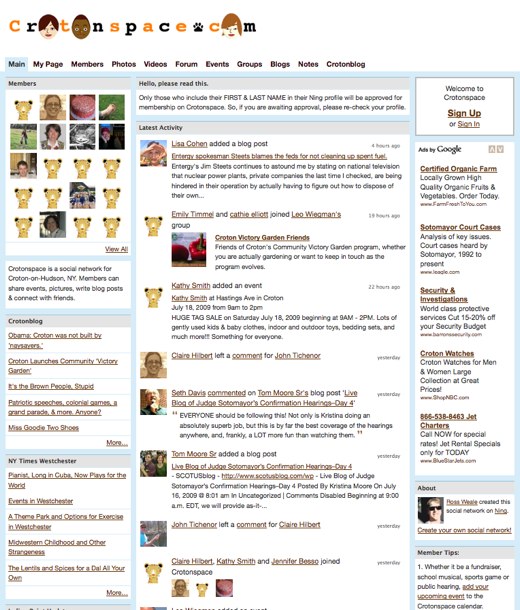 Residents of Croton-on-Hudson, NY get together at Crotonspace. Here, members share events, write blog posts, and connect with friends.
Crotonspace makes great use of RSS to pull in content from other publications. There's Crotonblog, where one post applies President Obama's weekly address to the residents of Croton. There's also the Westchester section of the New York Times, where members can see what's going on in the county.
Crotonspace has a nice Text Box for "Member Tips" on the Main Page. That's a great way to help new members feel at home on the social network.