Moving from ideas to implementation with Idea Camp
Ning Network Spotlight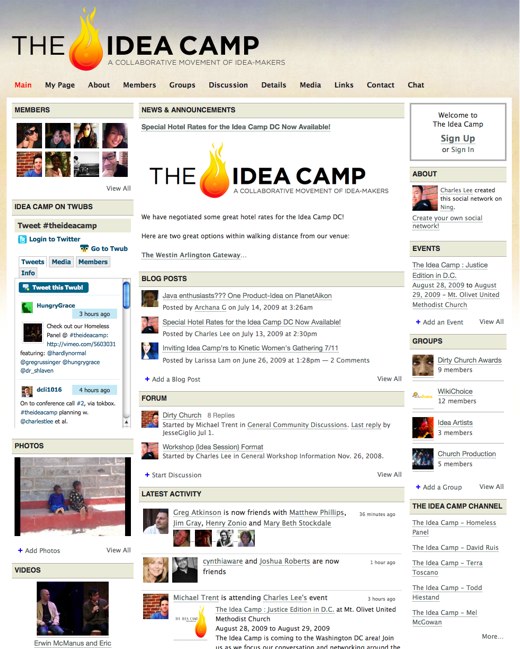 Idea Camp is an open source conference put on to help anyone with a fantastic and innovative idea, turn that idea into reality. The Idea Camp social network is a place for members and attendees to plan, brainstorm and connect.
On the About page, which was created using the Pages feature, more information about the Idea Camp concept is explained: "We are gathering some of the most innovative and creative leaders from around the country (this means YOU!) to share ideas, intentionally network, and move collaboratively into idea-making." To register, all that's needed is to sign up on the social network.
At Idea Camp, each session will have a facilitator but it's up to the participants to create the bulk of each session. The next Idea Camp will be held at the end of August, and there's already an impressive list of participants.