Philly1.com: Finding your place in the city
Ning Network Spotlight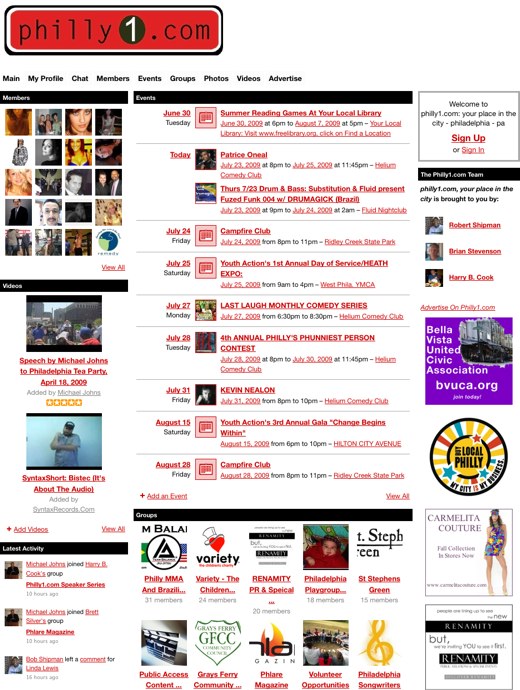 Philly1.com describes itself as a "civic engagement tool" — a social network where members connect around their home, the City of Brotherly Love.
The Philly1.com Team is nicely represented in a Text Box on the Main Page, and clicking a member's name will take you right to their My Page. This is a great way to spotlight your Admins and make it easy for new members to contact them with questions.
Member blogs include "The Syncast," a podcast with hip hop artists like Fred Lynch, Twista, and Tech N9ne. Philly1.com also pulls in blogs from other websites like The Philadelphia Weekly and The Philadelphia Inquirer with the RSS feature.