SocialVibe charities connect at Pink Baller
Ning Network Spotlight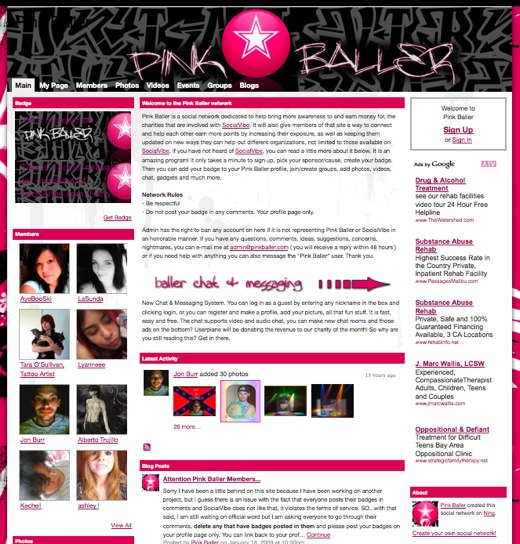 Pink Baller is a social network dedicated to bringing awareness to and earning money for charities that are involved with SocialVibe. SocialVibe is a website that allows people to pick a cause to support, and add a badge supporting their cause to a page on any social network.
With a pink ball as its logo, it's no surprise that SocialVibe's chosen to pick a pink theme and customize it with their logo and bright pink color throughout.
In the Groups section, members of Pink Baller can connect with other members who support similar charities through SocialVibe.  In groups like Surfrider and Stand Up To Cancer, members can discuss best practices in promoting their charities of choice, while earning money for their favorite non-profits.