Sports Marketing 2.0: The fans are in charge
Ning Network Spotlight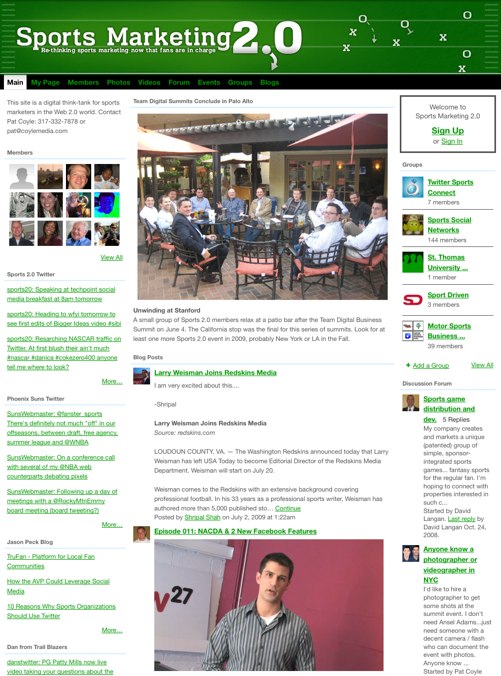 Sports marketers have a digital think-tank in Sports Marketing 2.0, a social network specifically aimed at shaping the future of the industry.
This social network does a nice job integrating with Twitter by pulling in Twitter feeds of the Sports 2.0, Phoenix Suns, and Portland Trail Blazers Twitter accounts with the RSS feature.
Member Jonathan D adds his weekly web series "The Row Show" to Sports Marketing 2.0 with his blog. Webisodes cover great topics like monetizing your Twitter feed and new Facebook features.
Let's start create sport website builder