The online home of the Aspen Music Festival
Ning Network Spotlight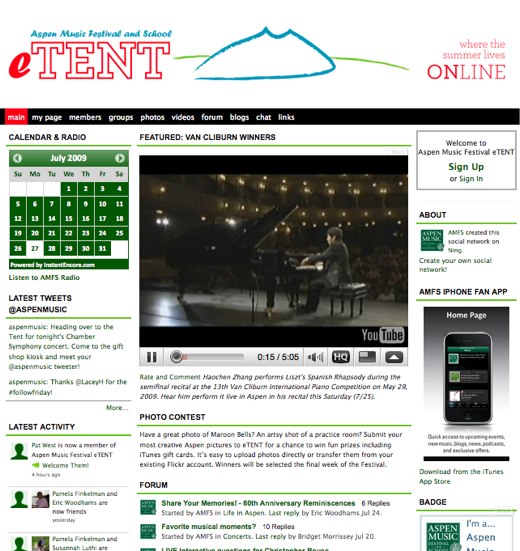 "Where the summer live online" is the tagline of the Aspen Music Festival eTent, a social network for fans and attendees of Aspen's annual summertime series of concerts.
The Videos section of the eTent is a great way to check out this summer's performers in advance of their concerts. For example, a recent concert featured Van Cliburn International Piano Competition winner Haochen Zhang. Visitors to the Aspen Music Festival social network could check out a preview video of his masterful playing.
Since contests are a great way to drive membership and activity, the Aspen Music Festival is running a photo contest. Members are asked to upload their favorite photo of something festival related for a chance to win iTunes gift cards and other prizes.