Walk down the aisle with All Wedding's help
Ning Network Spotlight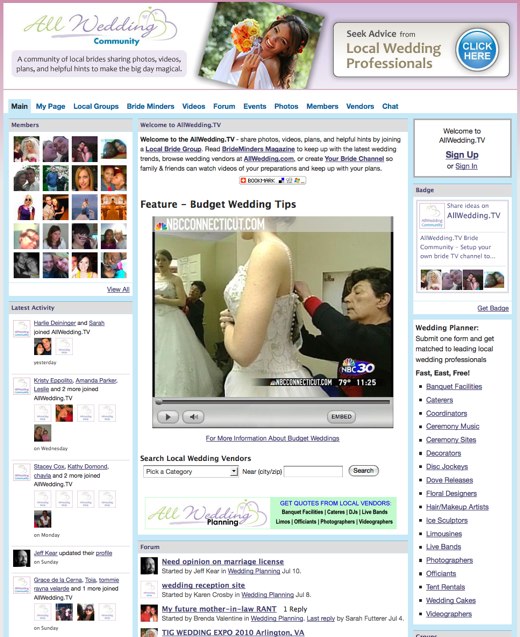 The All Wedding Community is a social network for women planning their wedding with the help of the All Wedding website. While the main website has vendor listings and other helpful information for getting a wedding planned, the social network allows the brides-to-be to connect with other area brides to help plan their dream weddings.
One simple way the social network and main website are connected is with a Badge. The traditional All Wedding website prominently features a large badge that highlights the many members of the social network.
On the All Wedding Community, there are more than 50 groups for various locations around the country. From Philly to Seattle and everywhere in between, brides have a group they can turn to when they need some local advice.