A great start for Photo Finish Records
Ning Network Spotlight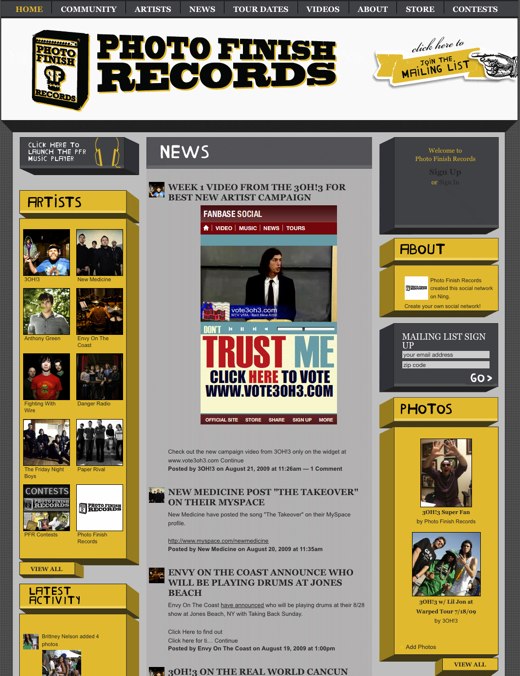 Photo Finish Records is a record label for a variety of indie bands including New Medicine, Danger Radio and Fighting with Wire. In addition to giving fans of these groups a place to interact with them, their Ning Network also has a great custom design that gives it a look all its own.
On the Main Page, the bands of Photo Finish Records are all displayed in the Members module. By default, the members module displays the most recent members to join your Ning Network, but using the feature option, you can specify which members you want to appear on the Main Page. On Photo Finish Records, the featured members are bands signed to the label.
The customization work Photo Finish Records has done is all with CSS on the Advanced tab of their Appearance page. Customizations like this take some time to design and implement, but give your Ning Network a completely different look than any other. A good place to start, if you are looking to customize your own Ning Network, is with a customized header.