A supportive community from the Epilepsy Foundation
Ning Network Spotlight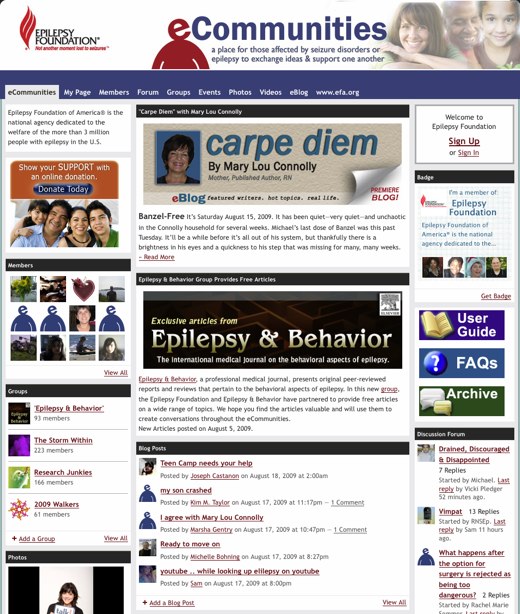 Almost 3 million people in the United States have a form of epilepsy, a neurological disorder that causes seizures. The Epilepsy Foundation's eCommunity is a Ning Network where those affected by epilepsy or other seizure disorders can connect with each for support, advice and friendship.
When setting up a Ning Network as a companion to an existing website, there are several things you can do to help integrate the two and brand your Ning Network. The Epilepsy Foundation eCommunity hasn't missed a single opportunity to customize their social network with their logo. Both websites have the same favicon and the badge on the eCommunity is customized with the foundation's logo.
Members of the eCommunity are particularly active in the social network's forum. Since it's divided into categories, it's easy for members to find the posts on the topics that most interest them. The most active category is Parents Helping Parents, where parents of children with epilepsy can seek out the advice and understanding of other parents.