A virtual neighborhood for residents of Harringay
Ning Network Spotlight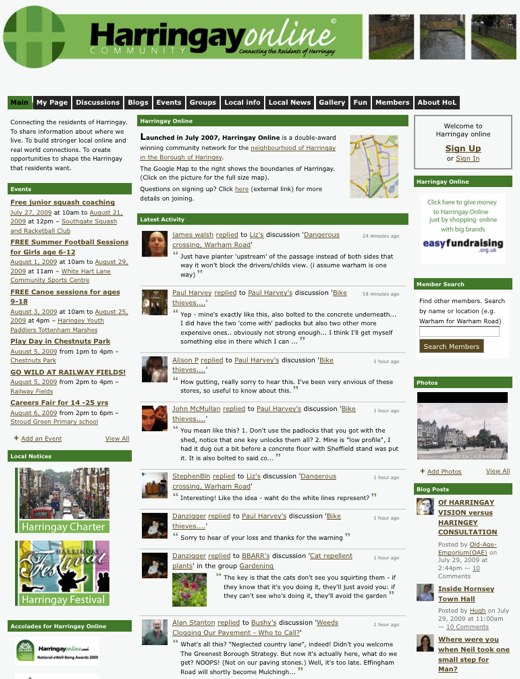 Ning Networks are a great way to connect neighbors with each other. We've seen how residents of Astoria, Columbia and Jackson have used the features of their Ning Networks to help build community. Like their U.S. counterparts, the residents of Harringay, England, use their Ning Network — Harringay Online — as a way to keep in touch and foster stronger neighborhood relationships.
Like any community, the important information members want to know is what their friends and neighbors have been up to, and what's coming up. Harringay Online features their Latest Activity in the middle column on the Main Page, so returning members can always see a snapshot of what their friends have been up to. Featuring your Ning Network's latest activity in a prominent place, like Harringay Online does, also helps prospective members see that your social network is a happening place where there's lots going on.
In the right column is Harringay Online's Events feature. Neighborhood events range from canoe lessons to career fairs, so members of all ages can find something that fits their interests.