Back in the classroom and signed in, too
Ning Network Spotlight
For educators across the country, today is the day when they head back to the classroom after summer vacation. While overhead projectors, textbooks and print-outs will always have a place in the classroom, integrating technology — and collaborative online learning — into the classroom is easier with the help of teachers who have been there before. Two Ning Networks,  Ning in Education and Classroom 2.0 help educators integrate educational Ning Networks and collaborative technologies, respectively, in to their classrooms.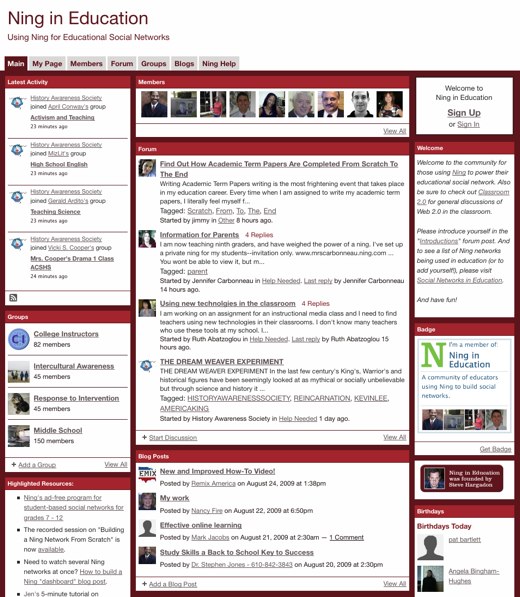 Education in Ning is a resource for teachers who want to set up their own Ning Networks internal to their classrooms. The Forum section provides answers to many common questions, including: what type of information should be given to parents when a Ning Network is launched, the benefits of setting up a Ning Network for teachers and general how-tos. Education in Ning also outlines how Ning Networks created for educational purposes (for grades 7–12) can have the default Google Ads removed.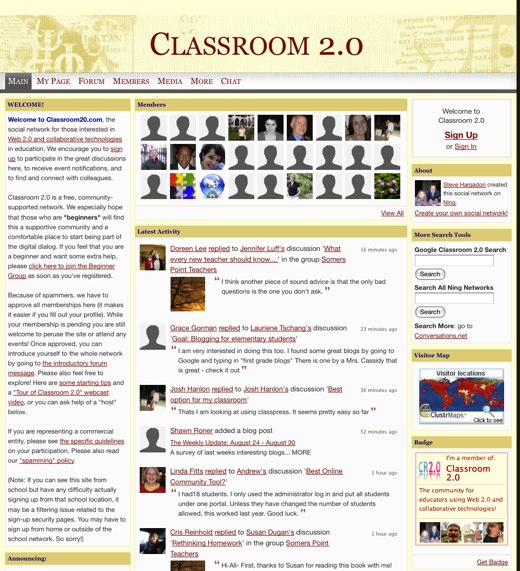 The scope of Classroom 2.0 is broader than that of Ning in Education. This Ning Network is focused on how to integrate collaborative and Web 2.0 technologies of all types in to the classroom. For total newcomers to educational technology, a Beginner Group is the best place to start learning. The almost 30,000 members of Classroom 2.0 can advise on everything from what to do when your school blocks websites to great blogging software for use in the classroom.