BoA makes herself known stateside
Ning Network Spotlight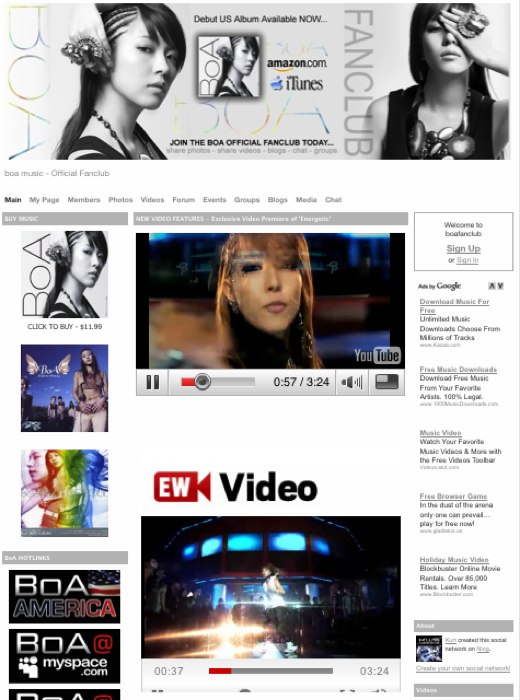 BoA (which stands for Beat of Angel) may not be as well known in the U.S. as she is in her native South Korea, but you wouldn't know it from looking at the membership of her social network. The members of the BoA fan club are from across the globe, from the U.S. to Korea, and everywhere in between.
Since BoA is a musician, it's not surprising that her social network sports a music player that features exclusively her songs. It's simple to choose which songs are played on the main page of your Ning Network. You can upload music directly, or choose to feature specific songs from your members. If you enjoy the songs on the BoA fan club, it's easy to pop out the music player to continue listening while you browse other pages; just click the right-most arrow on the player and select the "pop out" option.
As a ground zero for her fans, the BoA social network servers as a place for them to view videos of their favorite star. Similar to the Go Smokies social network we highlighted last week, this Ning Networks takes care to only offer videos that related to the subject matter at hand — in this case, BoA herself.