Living the good life, in the 562
Ning Network Spotlight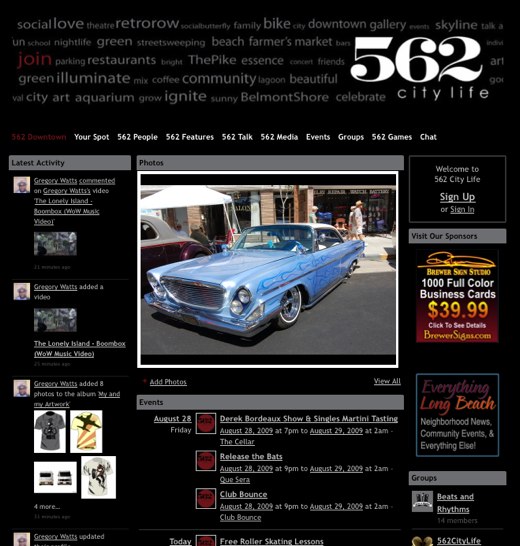 562 is the area code for scenic Long Beach, Calif. Residents who are lucky enough to call this area home are joining 562 City Life, a Ning Network for all things 562 related.
With some quick changes in the Tab Manager, 562 City Life has renamed their features. What's normally Main is now 562 Downtown. Instead of Members, a "562 People" tab lists the members of this Ning Network.
The Events section boasts dozens of offerings for members to check out. Upcoming options include roller skating lessons, pet photo sessions and the Long Beach Funk Festival. Since not every event creator necessarily has an image to go with their event, 562 City Life has uploaded a custom default image for events. This makes it even easier for members to quickly add events to the 562 City Life calendar.