Peer-to-peer support for Windows 7
Ning Network Spotlight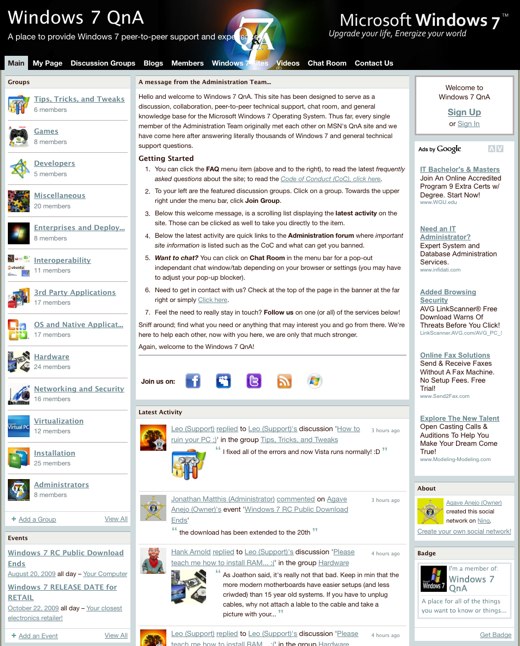 Windows 7 QnA is a Ning Network that serves as a place for discussion, collaboration, live chatting, and peer-to-peer technical support. Created by people who met on MSN's QnA site, Windows 7 QnA is a well-organized social hub for Windows 7 users to solve problems and share their own knowledge.
Windows 7 QnA has a great Welcome Center right on the Main Page. It includes 7 steps to getting started, along with links to satellite sites like their Facebook, Twitter, and MySpace pages.
Great peer-to-peer support requires some superstar members, and Windows 7 QnA has those. Moderators and support gurus are featured on the Members page; they also have pretty sweet sheriff's stars on their profile photos.