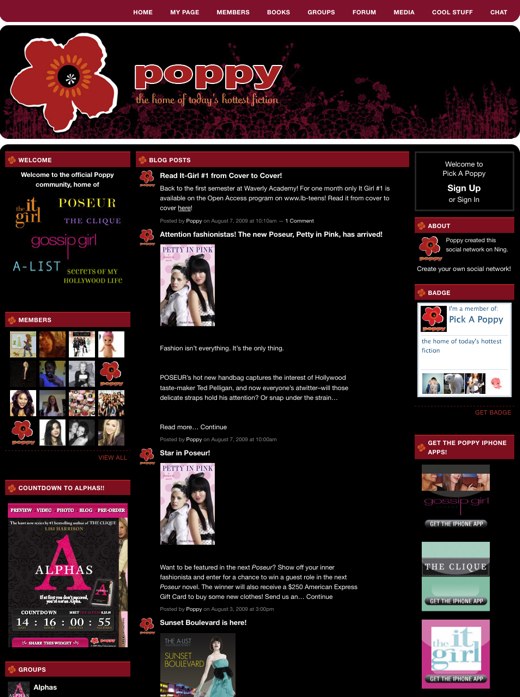 Pick a Poppy is a social network focusing on today's hottest young adult literature. Because many of the members of Pick a Poppy are younger (due to the young adult aspect of the featured books), there are strict site rules and guidelines that help to make this social network a safe and constructive place for its 2,000 + members.
Book series included on the Poppy social network include Gossip Girl, Poseur, A-List and It Girl. Each series has its own Page, so members can get previews of what's coming up in the series and a chance to check out what's recently been published.
By uploading a PDF and then linking the excerpt, Pick a Poppy gives fans the chance to read portions of the newest book in a given series. For example, on the A-List page, members can download a PDF of an excerpt from The A-List: Hollywood Royalty #2: Sunset Boulevard
No related posts.