Relevance: San Jose
Ning Network Spotlight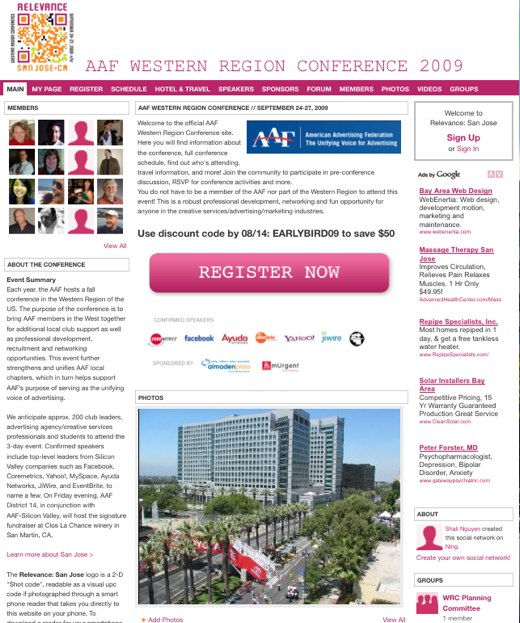 This September, the American Advertising Federation will be hosting its Western Region Conference in San Jose. The purpose of the conference is to bring AAF members in the West together for additional local club support as well as professional development, recruitment and networking opportunities.
Using a Text Box on the Main Page, Relevance: San Jose makes it incredibly simple for members and visitors to register for the conference. And with a discount code, members who register via this Ning Network will save $50 off the registration fee.
The conference will include speakers from companies like Facebook, Coremetrics, Yahoo!, MySpace, Ayuda Networks, JiWire, and EventBrite. To make it easier to keep track of how the 2-day event will be organized, Relevance: San Jose uses the Events feature to split it into a detailed schedule.