Swim, bike and run your way to success, with the help of a supportive community
Ning Network Spotlight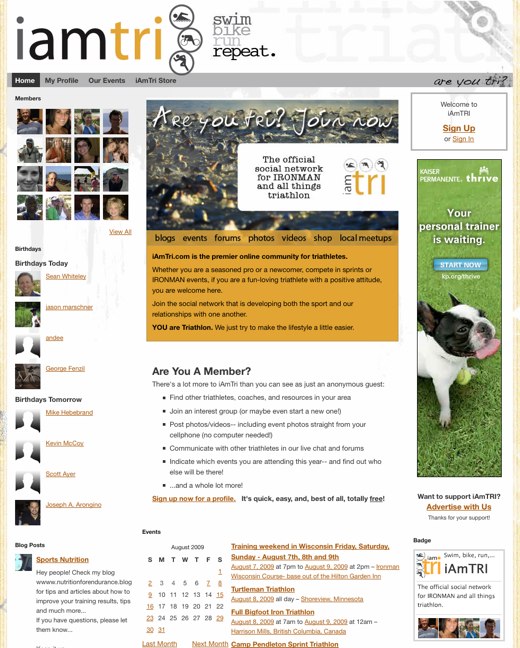 iAmTRI is the official social network of IronMan, the famous swim-bike-run race that requires strength, athleticism and an epic will. With almost 10,000 members, iAmTRI is a great place for seasoned and novice triathletes to turn to for advice, support and inspiration.
While iAmTRI is totally public — meaning anyone can view the content that's been posted — they highlight the great benefits of joining, in a Text Box on the Main Page. Adding content like this is a great way to quickly show prospective members what your Ning network is all about.
With a regular schedule of triathlons to keep member in shape, the Events section has a prominent place on the main page. Events are held around the world, from Prague to Oklahoma City. Members can simply click on a day in the calendar on the Main Page to see what's coming up, or they can search for an event by type.