Turning dreamers into doers with Martha Stewart
Ning Network Spotlight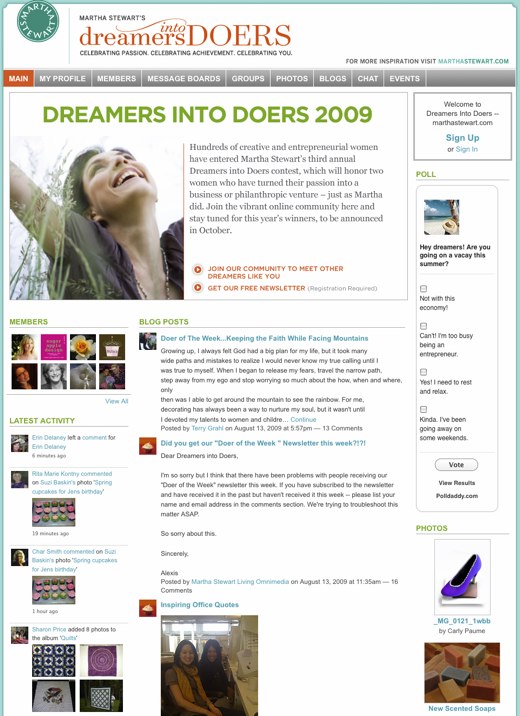 Women with creative and entrepreneurial passions are joining Dreamers Into Doers, a social network and contest created by MarthaStewart.com. The goal of this Ning Network is to find two "doers" — woman who have turned their passions in to a business just like Martha Stewart did — and then honor their achievements.
Members are asked to upload photos of the products they make to give the contest's judges an idea of what their business plan is all about. Each week, a new member is featured as a "doer of the week" and wins a $2,500 prize for their efforts. Contests like this are a great way to encourage members to participate in your Ning Network.
Picking the members of the week is probably difficult for the Dreamers into Doers judges, since the photos uploaded display an incredible amount or range and talent. Sugar Apple Design offers an array of whimsically designed silkscreened clothing. Tu-Tus, ruffles and ribbons form the bulk of Jamie Ann Johnson's children's clothing line. Handmade soaps and lip balms as just the beginning of Karen Seremak's offerings. The Dreamers into Doers contest runs through October, but with so many talented members, the judges of this Ning Network have their work cut out for them over the next two months.