Uniting, for the United Way
Ning Network Spotlight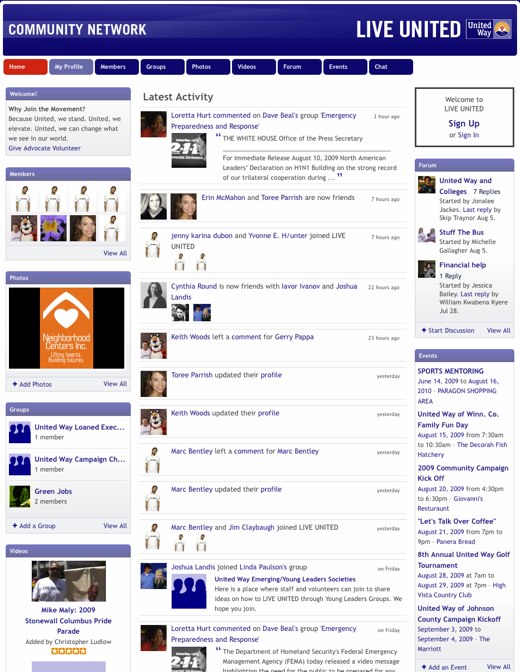 The United Way is one of the largest charitable organizations in the United States. Live United is a social network for volunteers dedicated to making a positive difference in their own communities.
The organization has done a great job integrating their Ning Network with their main website. The Live United website and Live United social network have similar headers, so that navigating back and forth between the two is seamless. Even more so, on the Live United community page, there's a large-sized badge embedded that highlights the many members of their companion Ning Network.
There's a full calendar of events for members looking to add more volunteer hours. For members looking to meet up with other local volunteers and fundraisers, there are area groups that enable planning, communication and more.