Vintage bombshells at Pinup Lifestyle
Ning Network Spotlight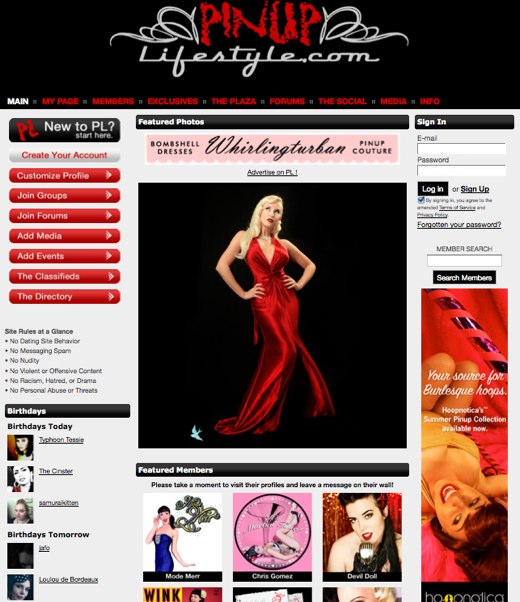 There's more to the pinup fashion industry than stylish photos. It's an entire lifestyle, and Pinup Lifestyle is providing a social hub for members to unite around it. PL is a Ning Network that showcases pinup photos but extends its reach to everyone involved in the industry: models, photographers, designers, artists, performers, and fans.
New members know exactly where to start thanks to PL's "Getting Started" section on the Main Page. Laying down some simple ground rules, along with providing members links to add media or check the classifieds, makes it a breeze for people to find their way around.
Pinup Lifestyle also uses the Tab Manager to promote an "Exclusives" tab — stuff that you won't find anywhere else. One of my favorite exclusives is the Coca-Cola pinup dolls: member-generated photos with the classic glass Coke bottles. Creating and promoting exclusive content is one of the keys to creating a successful Ning Network.