Contests brewing at The Laboratory
Ning Network Spotlight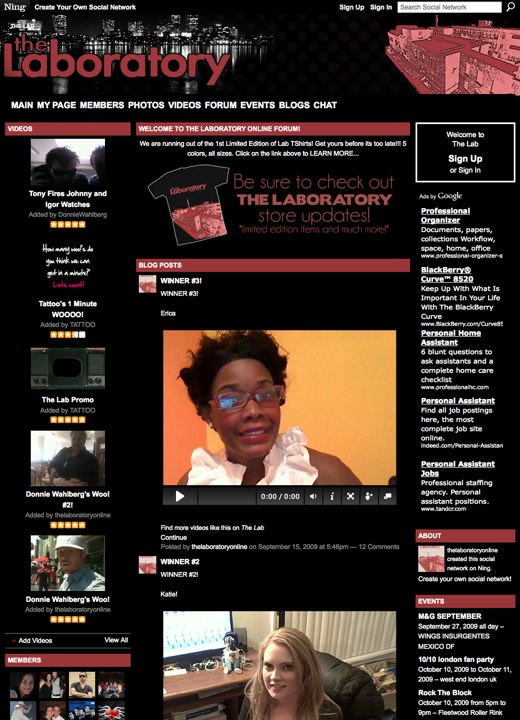 New Kids on the Block fans are getting their Donnie Wahlberg fill at The Laboratory, a Ning Network for NKOTB and Ddub fans.
Last week, The Lab ran a contest to give members a shot at becoming the Personal Assistant for a certain "Tony Spallelli" (who looks a lot like Donnie Wahlberg). Members uploaded their video resumes, and then shared them in the contest thread on The Lab's Forum.
The 3 winners have been announced — congratulations to Erica, Katie, and Janine & Dianne!