Volunteering stories at HandsOn Bay Area Voices
Ning Network Spotlight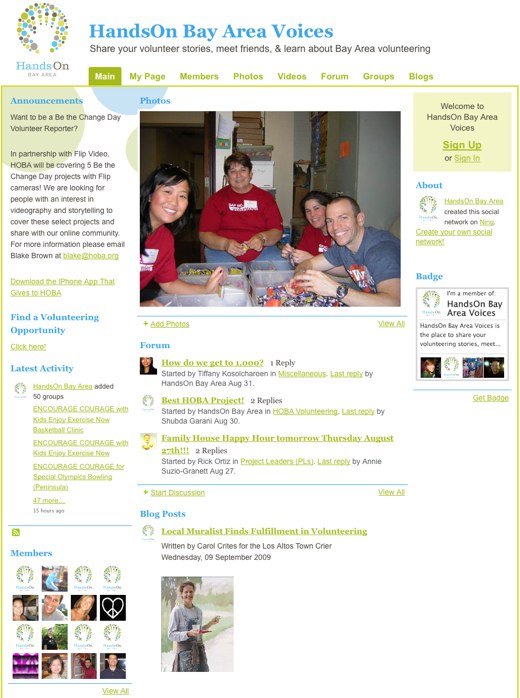 HandsOn Bay Area Voices is the Ning Network for the local volunteering organization. Members share volunteer stories, meet friends, and learn about opportunities for volunteering in the area.
One of these voices is Los Altos resident Morgan Bricca, who chats with Carol Crities in this blog post. As a professional mural artist, Bricca volunteered at HandsOn Bay Area and completed a mural for Costaño Elementary School.
What are the best HOBA projects? Volunteers are talking about it here in the Forum.