Mapping members and Tweets on Lost Zombies
Ning Apps
Ning Network Spotlight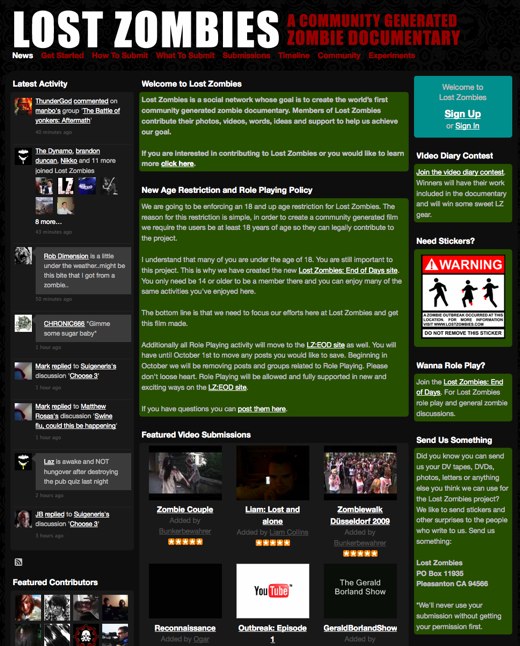 Are you a member of the un-dead? Lost Zombies is a Ning Network focused on creating "the world's first community generated zombie documentary." Content uploaded to the network — videos, photos and written anecdotes — form the bulk of the member-generated submissions to the documentary. Lost Zombies is also using two Ning Apps to help track both the location of their members, and what people are reporting about zombies and the un-dead on Twitter. Learn more about how Lost Zombies is integrating Ning Apps, after the jump.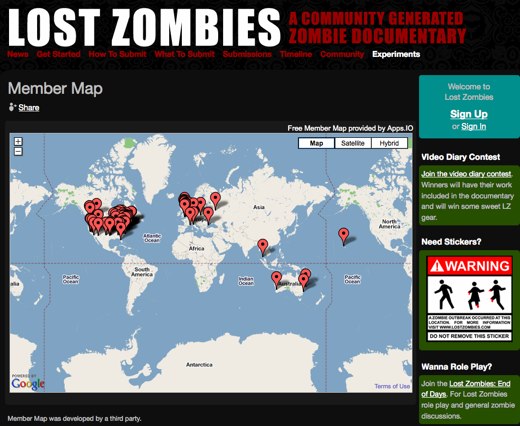 The Member Map (by Apps.IO) allows the members of Lost Zombies to share their location with other members. While most members are located in the U.S., the Lost Zombies membership reaches down to Australia and Oceania.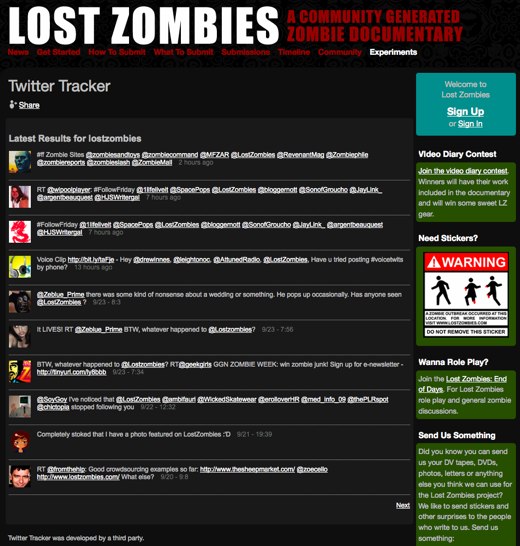 As people across the internet spot zombies, many of them report what they see on Twitter. With the Twitter Tracker Ning App, Lost Zombies can track Tweets about Lost Zombie mentions and display the Tweets on their own page.